Taizhou Explored New Model of Digital Foreign Trade to Help Medical Equipment and Medicine Enterprises Go "Overseas" Online
On September 30, Zhejiang Famous Medical Equipment and Medicine Industry Online Exhibition (Taizhou Special), sponsored by Zhejiang Council for the Promotion of International Trade, organized by CCPIT and Xianju CCPIT, co- organized by Xianju Medical Equipment Townlet, and executed by Yiwu Boyu Exhibition Service Co., Ltd. was successfully closed. 41 Zhejiang enterprises, 5 overseas industry business association and 65 overseas enterprises participated online, and more than 300 matchmaking negotiations have been held, reaching an intended transaction amount of 3.5 million U.S. dollars.
As a leading industry in Taizhou, medicine started early and has a wide range of categories with a great influence at home and abroad. As the only national chemical API export base in China, chemical API exports account for 1/3 of the province's total and 1/10 of the country. The medicine production capacity is leading, and it is the largest production base of antibiotics and anti-tumor drugs in China. The market share of anti-epileptic, diabetes and vitamin products ranks first in the world. In recent years, Taizhou has actively introduced a number of policies and measures to promote industrial development and guide enterprises to speed up the pace of "going global".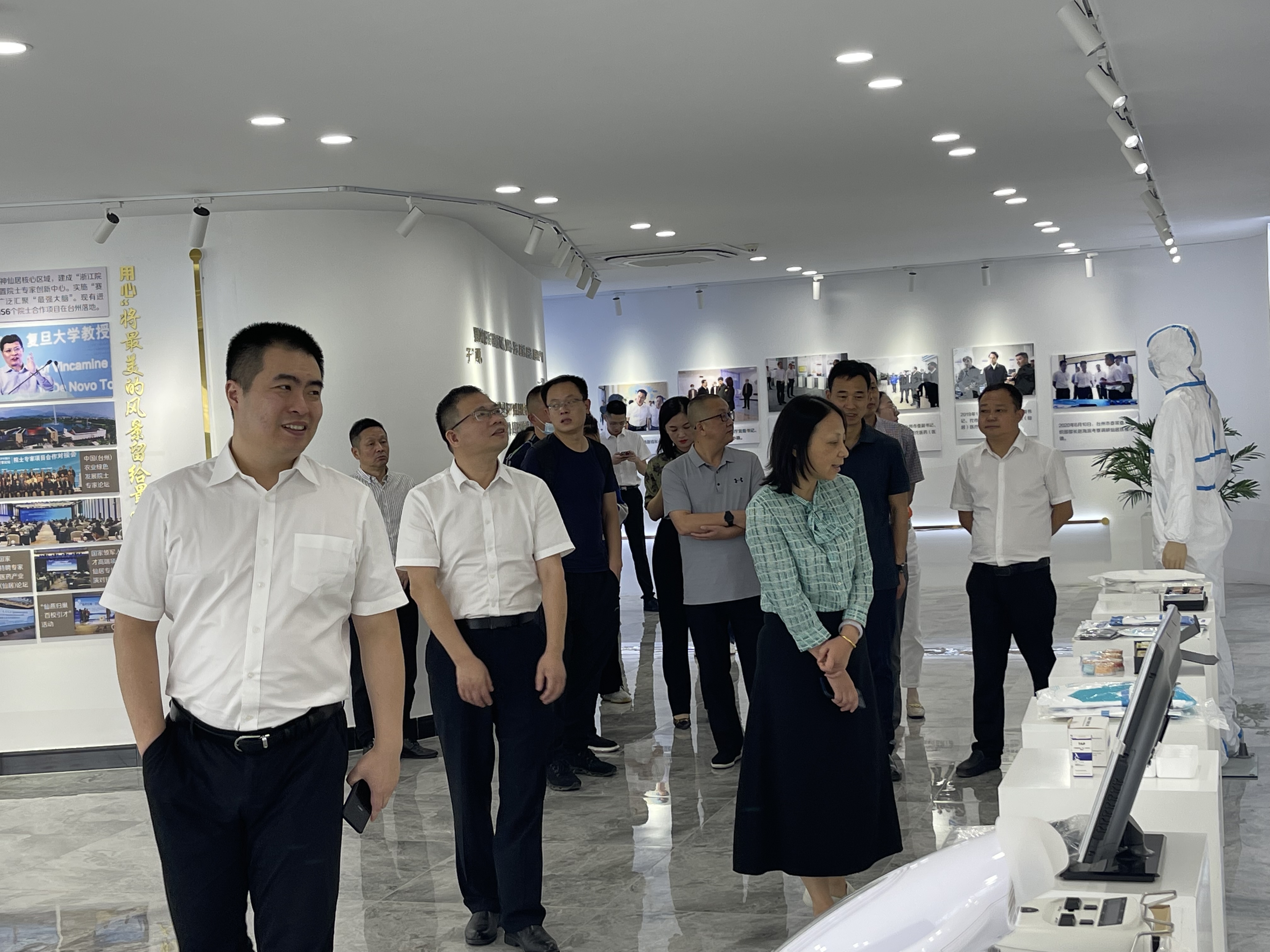 The exhibition focuses on business negotiation from September 26 to 30, overseas purchasers from 27 countries including Russia, Italy, Dubai, Australia, Vietnam, Qatar, South Korea, Iraq, Uzbekistan, Morocco, India and Pakistan were attracted to attend "one-to-one" negotiations with exhibitors. Chinese and foreign associations and enterprises such as Xianju Medical Equipment Townlet, Zhejiang Youyi Medical Equipment Co., Ltd., Zhejiang Saining Biotechnology Co., Ltd., Xianju Yike New Material Technology Co., Ltd., the Union of Commerce and Industry Enterprise of Kronshtadt, Iraq Baissan Medical Equipment Co., Ltd. and Yemen BESURE Medical Technology Co., Ltd. actively attended online.
The iCMEF, the most influential platform in the industry under Reed Exhibitions, will help exhibitors to display their corporate image and products for 6 months. Online display and matchmaking negotiation will help enterprises open overseas markets comprehensively.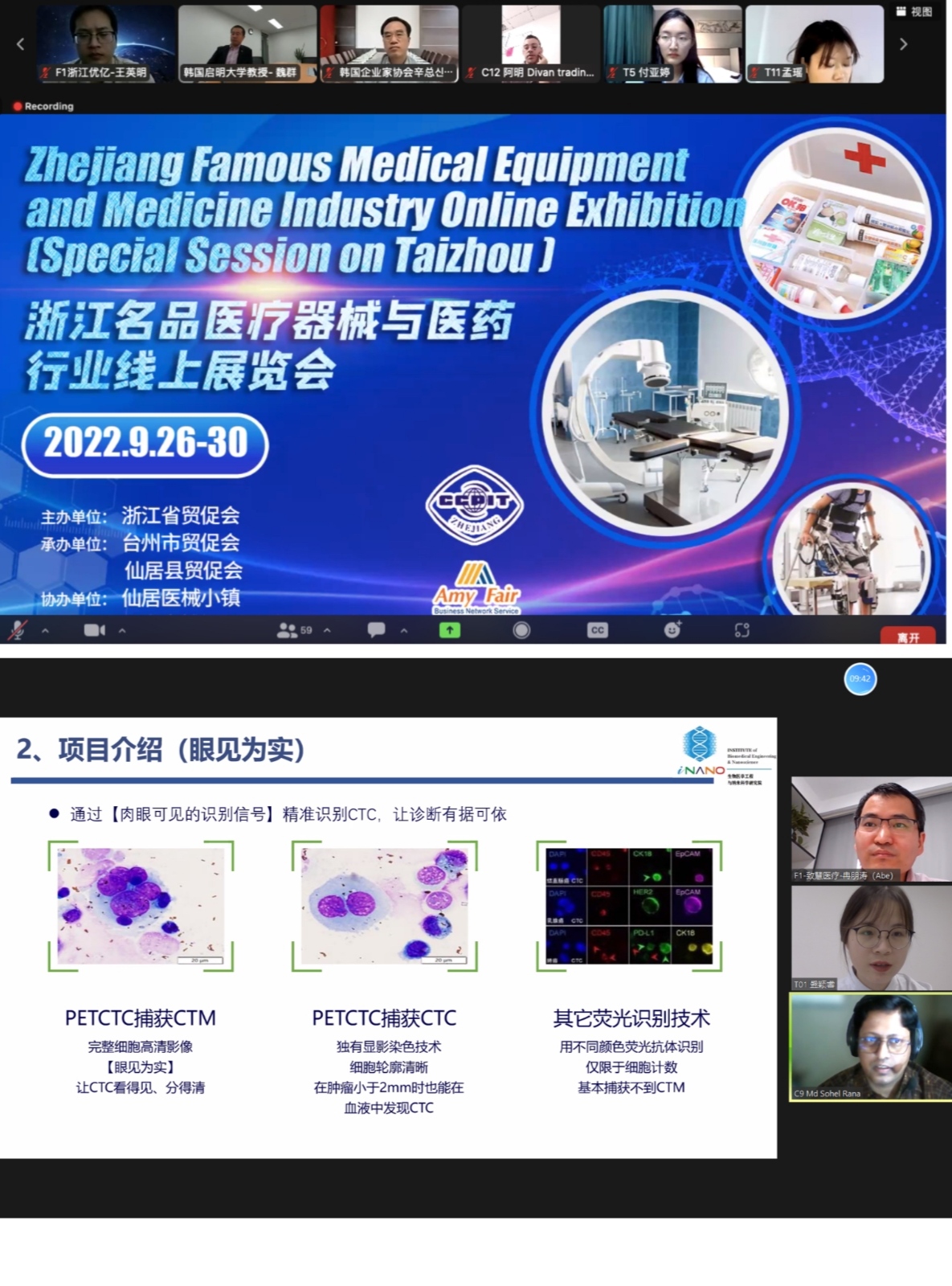 The export of enterprises is still greatly affected by the epidemic situation at present. Through this new digital foreign trade model, the outstanding achievements and foreign trade advantages of Taizhou and Xianju in the medical equipment and medicine industry are intensively displayed, helping enterprises to establish new supply and demand channels, promote trade exchanges, and comprehensively enhance the international influence, competitiveness and market share of the industry. Taizhou will continue to consolidate and expand the achievements of the exhibition, accelerate the promotion of international trade cooperation, and achieve a higher level of industrial development in future.
Nearly 300 domestic and foreign media, including China.com, Tencent, Phoenix, Sohu, Sina, Popular Health, British Weekly, New York Daily, French News, Canada Times, Spanish TV, Berlin Daily, Euronews, Arab News, Turkey Daily, Saudi Arabia Daily, Egypt Daily, etc., carried out publicity and reports, forming a strong public opinion effect.
Disclaimer: This article is reproduced from other media. The purpose of reprinting is to convey more information. It does not mean that this website agrees with its views and is responsible for its authenticity, and does not bear any legal responsibility. All resources on this site are collected on the Internet. The purpose of sharing is for everyone's learning and reference only. If there is copyright or intellectual property infringement, please leave us a message.