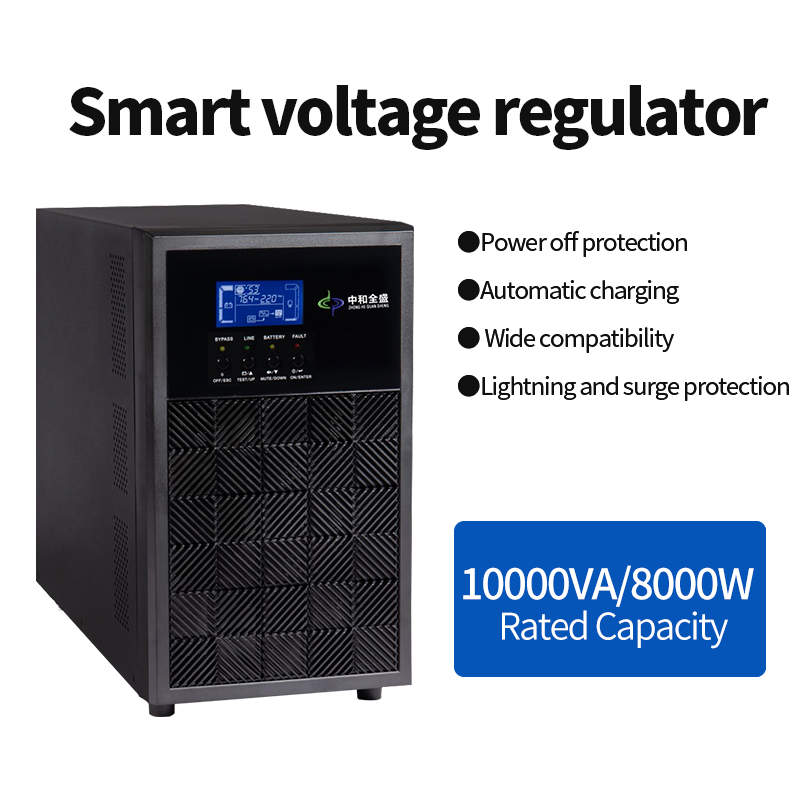 First, high reliability design
True online double conversion
Compatible with generator input (generator capacity must be twice the capacity of the UPS)
Output isolation transformer can be added on request (factory fitted)
EPO (emergency power-off device) fitted as standard
Machine is MCU + DSP chip controlled
Parallel function supported, up to 3 parallel machines (parallel models only)
Number of battery cells (16-20) can be set according to site requirements
Charging current (1-4A, default 4A/per charging board) can be set on site according to requirements
The series is available in PF0.8 and PF0.9 power factor models.
Support the function of automatic power on when the power is listed (off by default)
After a power failure, the battery power is exhausted, after the call, it can be automatically turned on
Second, the perfect whole machine protection ability
With output overload protection, output short circuit protection, inverter over-temperature protection, battery under-voltage warning protection and battery over-charging protection and other multi-functional protection in one, greatly ensuring the stability and reliability of system operation.
The optional manual maintenance switch allows the UPS to continue to supply power to the load from the mains without interruption in the event of a fault.
Thirdly, the interface management function
The LCD display allows real-time recording of UPS status and parameters, making it easy for users to manage the UPS.
Fourth, network monitoring and management
Through the RS232/RS485 communication interface, SNMP network adapter, with UPS intelligent monitoring software can be communicated with the computer, UPS various parameters at a glance on the communication interface.
Fifth, high environmental adaptability
The circuit board is placed in a completely enclosed space and is coated with a "triple-proof" coating, making it more suitable for the harsh environment of tunnels and squares.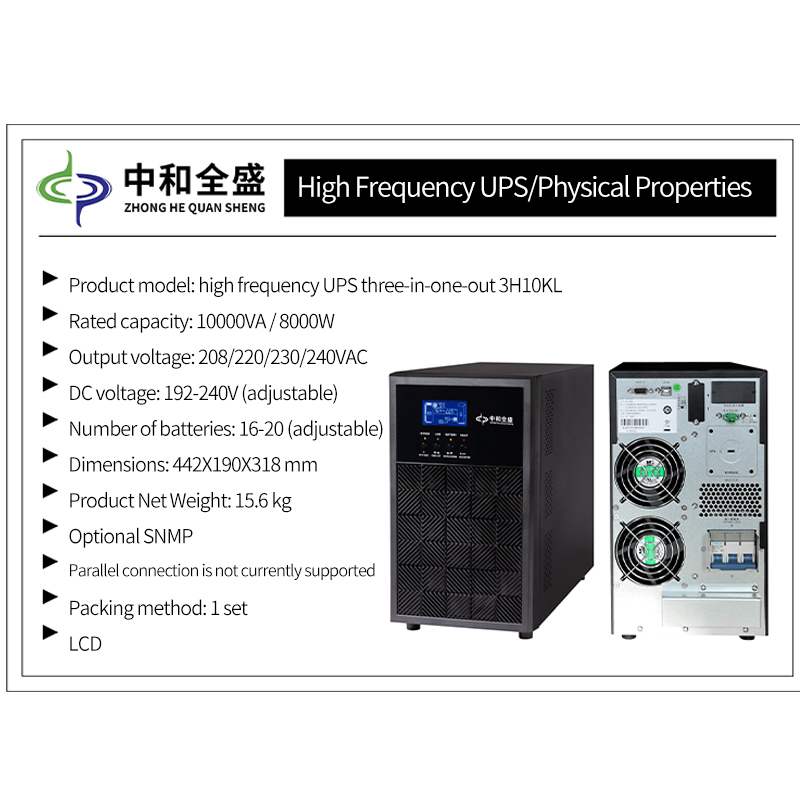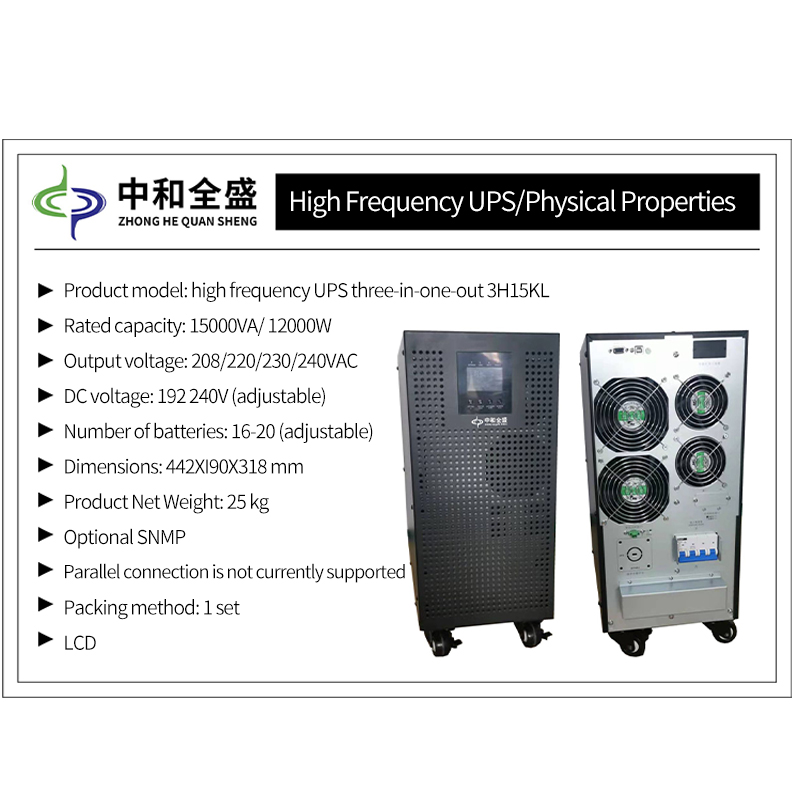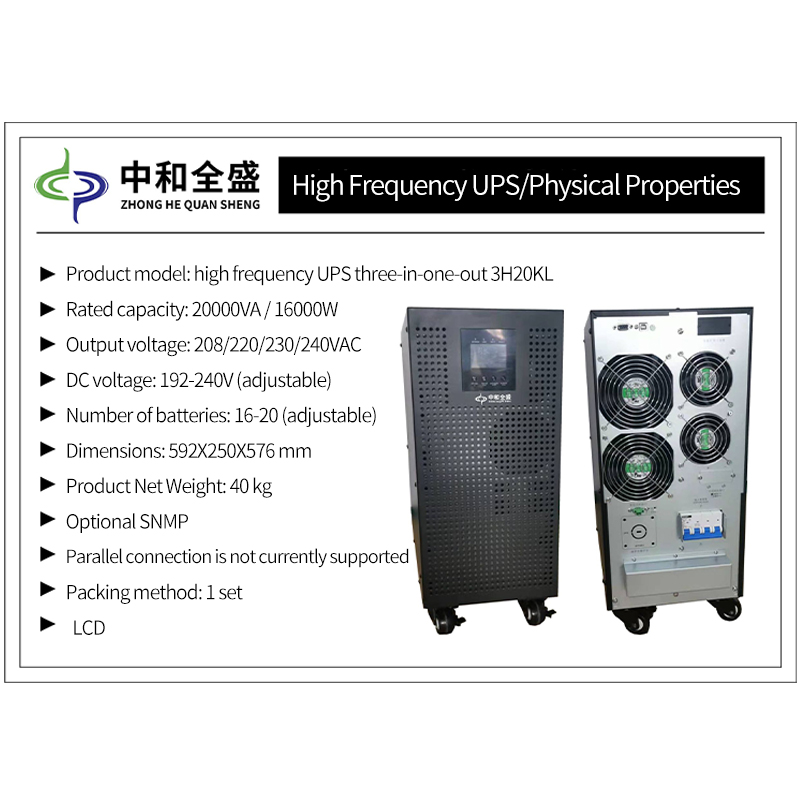 1、Stable and reliable
On-line double conversion technology to eliminate the impact of power failure and effectively protect the load from uninterrupted operation
2、Extra wide voltage
Ultra-wide voltage input range, effectively reducing the number of battery transfers and extending battery life
3、Green energy saving
Reduced energy loss, efficiency up to 90%, ultra-small size, significant space savings compared to traditional UPS systems
4. Convenient and easy to use
Convenient operation, LCD display, friendly human-machine interface, built-in battery for standard machines.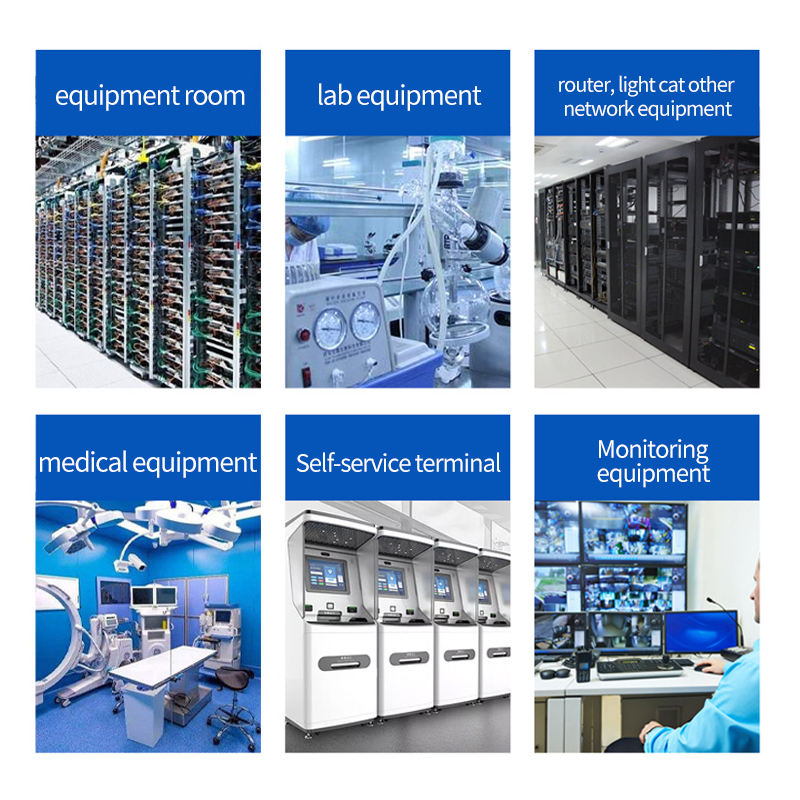 Zhonghe Quansheng (Shenzhen) Technology Co., Ltd. is a well-known power equipment manufacturer in China. The company is mainly engaged in the professional design, R & D, production and sales of UPS, battery and inverter products and high-voltage DC. The company's products have been recognized and affirmed by users for their stable performance, safety and reliability, and high cost performance. UPS products have a high market share. Our customers cover 31 provinces, autonomous regions and municipalities directly under the central government, and we also export to more than 100 countries and regions overseas.
We have a large-scale R & D team in the industry, with nearly 200 R & D personnel, of which more than 90% have bachelor's degree or above. The core members of the team have 20 years of rich industry experience in the field of electrical appliances (R & D, management, sales), and have made proud achievements. Zhonghe Quansheng has gradually developed into a comprehensive professional power supply enterprise with complete R & D, production and technical support.
Contact Person:Fan Xiaoping
Email:1489332426@qq.com
Disclaimer: This article is reproduced from other media. The purpose of reprinting is to convey more information. It does not mean that this website agrees with its views and is responsible for its authenticity, and does not bear any legal responsibility. All resources on this site are collected on the Internet. The purpose of sharing is for everyone's learning and reference only. If there is copyright or intellectual property infringement, please leave us a message.